The Oasis Recovery Communities Team
Oasis Bradford detox clinic has a passionate and committed team of experienced addiction treatment nurses, key workers and recovery support workers; many of whom have overcome their own struggles with addiction. This provides us with a unique insight and understanding of addiction, the common causes, and how to overcome them successfully. Our professional clinical team combine their personal experience, training and qualifications to re-inspire our clients, give them hope and set them achievable goals to help move them away from addiction and towards recovery. Clients benefit from a warm and compassionate environment, that is completely non-judgemental.
Furthermore, we wholeheartedly support our clients through their entire recovery journey with us; assisting them as they transition from active addiction, through detox and supporting them back into successful clean and sober community living.
Here is the Oasis Bradford team: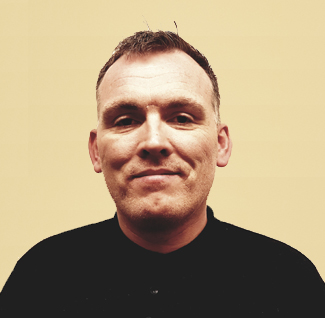 Tom Hegarty
Manager
Tom has worked in the substance misuse field for 10 years in a number of different settings. Since starting work in our detox Centre in Jan 2010 he has worked his way up from Recovery Coach to the position of Centre Manager which he has now done successfully for 6 years…
Tom's previous roles have included working in a supported accommodation environment and also as a Team Leader in a Tier 3 structured day care centre. Tom is a qualified NLP practitioner and has NVQ's in Health & Social Care, Team Leading and Management as well as certificates in Counselling. He is currently pursuing further studies in Management and aims to develop his practice further through additional studies in Dual Diagnosis.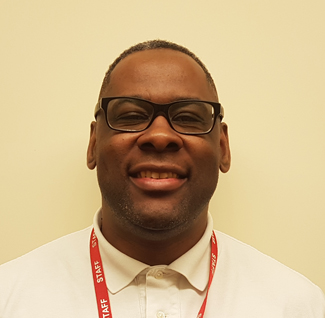 Ricky Latouche
Deputy Manager
Ricky is the Deputy Manager at Oasis Bradford and is also a husband and a father. He has ten years' experience in the substance misuse field – working in both the Bradford and Lancashire area…
Ricky's role includes the day to day supervision of the staff at Oasis Bradford to support Clients through their treatment using a holistic approach. Ricky has a compassionate attitude towards the client and is attentive to both the clients and the staff's needs. He has a charismatic persona which enables people to approach him with any issues or concerns that they have.
Ricky has a number of NVQ's, last one being, NVQ Level 5 Apprenticeship in Leadership & Management. He also has a level 3 in counselling skills and has completed a number of short courses with an emphasis on therapeutic, one to one engagement/ group work.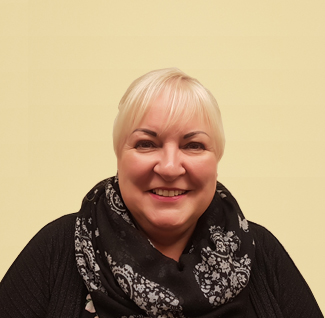 Karen Tekin
Lead Nurse
Karen has worked within the substance misuse environment continuously for 9 years, within the prison, community and residential settings. Karen has a BA in Adult Nursing.
Karen's previous roles have included Cardiology, Cardiothoracic, and Blood Bourne Virus/Liver clinics…
Karen's current role with Oasis is as Lead Nurse and she is currently studying for her Nurse Prescribing Qualification.
Karen is enthusiastic towards the company's ethos of providing safe and comfortable quality care in a non-judgemental manner by a dedicated staff team.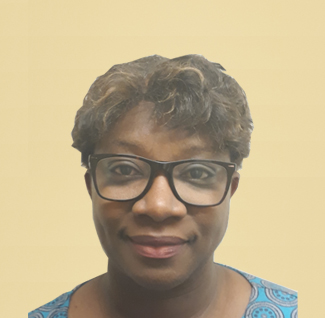 Marva Ambrose
Nurse
Marva is a registered general nurse working in the field of addictions for the past 14 years. Prior to working for Oasis UKAT, Marva worked for a rehab centre in Antigua. She became a CARN (certified addictions registered nurse in 2012) with the INTNSA (International Nurses Society on Addictions)…
Marva is also trained in auricular acupuncture for addictions and has been certified by the college of auricular acupuncture in London. Marva's goal is to become certified as a mental health nurse due to seeing mental health issues frequently co-occurring with drug and alcohol addiction.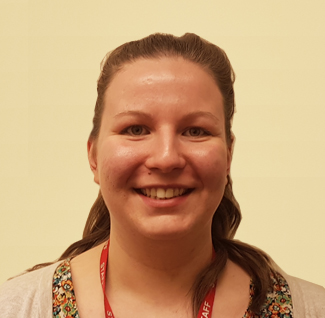 Sarah Deaville
Recovery Coach
Sarah has been working in the Substance Misuse Field for over four years. Sarah started working for Oasis Recovery in December 2013 and has worked her way up from Support Worker to Recovery Coach…
Sarah qualified as a Social Worker in July 2013 which involved different placement experience including; a Learning Mentor in a Primary School, a Mental Health Support Worker in a Mental Health Hostel and a Support Worker for a Community Drug and Alcohol Team.
Sarah has also completed her ASYE in regards to her Social Work Qualification and Person Centred Counselling Training.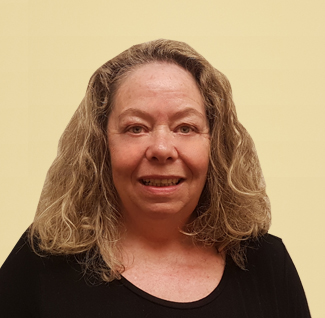 Linda Bryan
Support Worker
Linda's previous employment roles have included working with mental health and LD clients in supported living; Linda also has a NVQ in health & social care…
Linda had a career change and began working as a support worker for Oasis two years ago. Linda enjoys her holistic role and is dedicated to enabling all her clients to succeed and complete their detox program.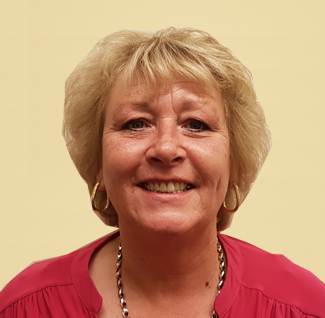 Carol Difiori
Support Worker
Carol has worked for Oasis for 2 1/2 years as a support worker, she has an NVQ in Health and Social Care as well as an NVQ in Working with Children and Young People. Her previous roles include working with different charities as a Befriender to young carers, supporting and encouraging the young carer to build their confidence and self-esteem…
She feels her training combined with her own life experiences as a parent and grandparent equips her with the necessary tools and skills.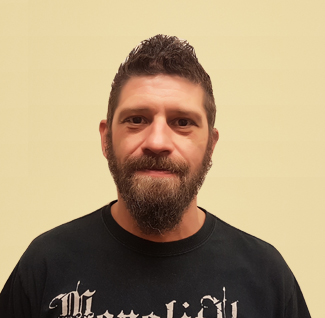 Paul Hassan
Support Worker
After battling with addiction during the 90's and achieving almost 18 years sober; Paul at the age of 41 decided upon a change of career. On several occasions, he had considered a support role aimed at substance misuse but had never taken any action towards that goal. However in February 2016, Paul began volunteering at Oasis Bradford and soon realised that he had found the first role he enjoyed performing. He is proud to be able to use his own experiences to make a difference to others going through similar difficulties…
Paul became an official member of the team in August 2017 and whilst working with us has completed an NCFE Level 2 Certificate in Counselling Skills and is currently undertaking a Level 3 NVQ in Health & Social Care.
Above all else, he prides himself on his firm beliefs in equality and acceptance of diversity.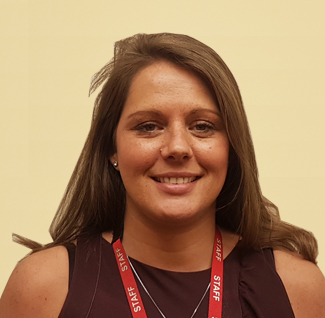 Elizabeth K.
Support Worker
Liz has worked in the substance misuse field for six years. She spent her first two years working in the community, before she started to work at Oasis Bradford.
Whilst working with us and in the community, she has gained a great deal of in-depth knowledge relating to substance abuse. She is currently having her NVQ Level 3 in Health and Social Care and a Level Two in Mental Health. This has helped her understand addiction from a psychological view, as well as adding to her own life experience – Liz was a substance abuser for eight years…
Here is what she said about her experience as a member of the team: "I thoroughly enjoy my job here at oasis. To help change lives around is what I and the team I work with do our jobs for."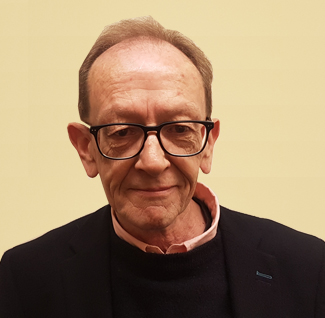 Kevin Spencer
Support Worker
"After many wasted years in addiction Kevin determined to put his experiences to positive use in helping others in their quest for recovery.
Kevin has NVQ,s in Health and Social Care,Mental Health Awareness and Peer Mentoring."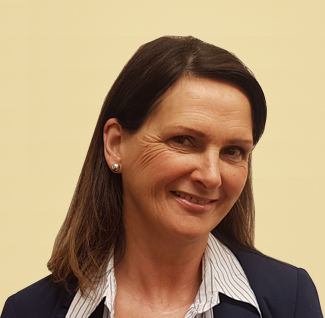 Moira Mbye
Support Worker
Moira originally found her way to working in this field as a result of supporting a loved one with Addiction. When Moira became aware of the services available to support individuals and their family members, she went on to pursue a career within various services in the sector. Moira now has many years of experience of working with people suffering from addiction as well as having supported people through Domestic Violence.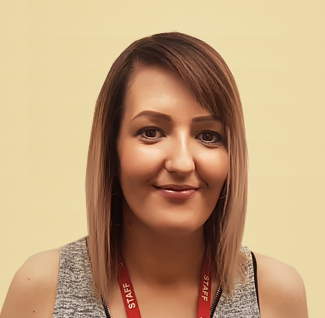 Katie Nichols
Support Worker
Katie has come from supporting addiction in her family. Katie is not from an addiction background herself but has a passion to work in substance misuse after supporting family and helping to raise a family members children. Katie came to oasis as a volunteer before becoming a support worker. Katie has since then been given the opportunity to complete an NVQ level 3 in Health and Social Care which she is currently working towards.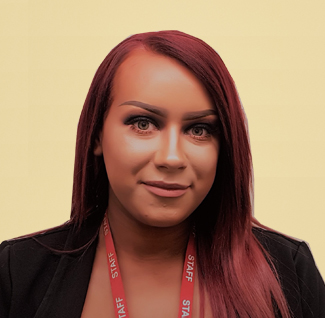 Charlotte Lewis
Administrator
Charlotte has worked in Admin roles for a number of years. She joined the team in December 2017 and has been a great addition providing clients with support. Charlotte is passionate about her work with us and loves seeing people achieving a positive change.