Alcohol rehab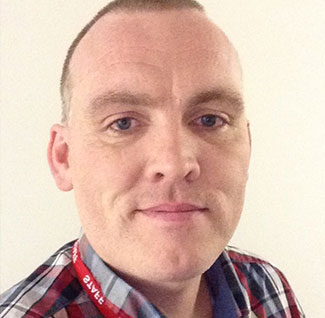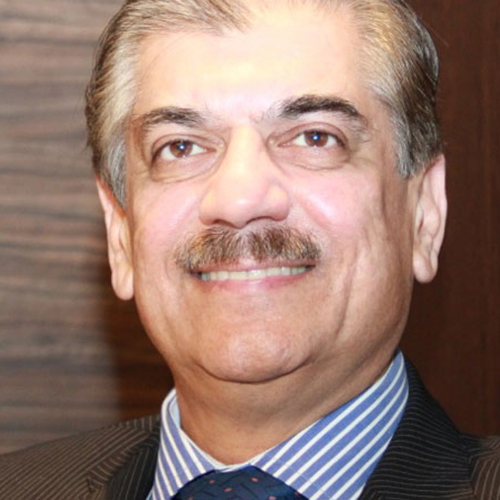 Last Updated:
September 11th, 2023
Breaking the habit of excessive alcohol consumption can be challenging, especially given its easy availability and the relatively low social stigma compared to other addictive substances. However, the significant hold alcohol can have over someone is often underestimated.
While seeking help may feel daunting, Oasis Bradford is here to provide the support and guidance you need to navigate your journey towards recovery with our alcohol addiction treatment programme.
What is alcohol rehab?
Alcohol rehab can be lifesaving for anyone struggling with their unhealthy attachment to alcohol. It typically involves a mix of medical treatments (such as detoxification) and psychotherapy in both a group and individual setting. Alcohol addiction treatment is an incredibly effective way of getting you back on track towards a healthy and fulfilling life. Seeking professional support can make all the difference in achieving lasting recovery.
How Do I Know If I Need Alcohol Rehab?
Denial is common practice for people with alcohol addiction, especially as one may find it difficult to recognise that not only do they need help, but that help is actively available for them.
Wanting to comprehend the adverse effects alcohol is having on your life is encouraging, and being able to identify that you may have a problem is the first step to regaining control over your life.
Identifying the signs of an unhealthy relationship with alcohol is not always easy. However, if you find yourself regularly drinking more than you initially intended, have difficulty controlling your alcohol intake or continue to drink despite negative consequences on your relationships, work, and health, it may be time to consider seeking professional help through alcohol rehab.
Here are some other signs you may need to consider alcohol rehab:
If you feel you need to have a drink first thing in the morning to overcome a hangover or otherwise

If you experience withdrawal symptoms when you try to reduce your alcohol consumption or stop drinking altogether

If you start neglecting your home and work responsibilities due to drinking or recovering from alcohol

When you begin to lose interest in activities you used to enjoy
The first step towards recovery is acknowledging that there is a problem. Seeking help through rehab is a powerful statement of your desire to improve your life, and Oasis Bradford is here to support you through that journey.
What does alcohol rehab Involve?
Alcohol rehab is an effective way to tackle the root causes of your condition and help you maintain sobriety for the long term. By addressing your mental health and the facts that may have contributed to your drinking, rehab can set you up for a lifetime of wellness.
Our alcohol rehab programmes utilise a range of treatment methods to identify and address the underlying causes that contribute to your alcohol fixation.
We offer a variety of approaches to ensure that we meet your individual needs and support your complete well-being.
Our treatment approaches include:
Alcohol Detox: where you will receive 24/7 hour care to ensure a safe withdrawal and puts you in a great position to make progress throughout the rest of your treatment.
Cognitive behavioural therapy and Dialectical behavioural therapy: where you can focus on changing your negative thought patterns and habits that are holding you back.
12-Steps programme: giving you a structured approach enabling you to focus on personal growth.

Art therapy

: which involves using creative activities to express yourself uniquely.

Group therapy

: Involves participation within a group of individuals who share similar issues, providing support and guidance to one another
One-to-one treatment: which consists in working with a therapist individually to address your specific problems.
Family therapy: where you and your family members improve communication and resolve conflicts.

Meditation and mindfulness

: where you will learn new ways of approaching the outlook on your life.
Aftercare after alcohol rehab
Completing an alcohol rehab programme is just the beginning of the journey towards your recovery. It is an ongoing process that requires continued dedication and support. At Oasis Recovery, we understand the importance of providing our clients with the necessary resources and guidance to help them maintain their sobriety in the long term.
That's why we offer a year's free aftercare, which includes weekly workshops and expert support from a community you know and trust. We are committed to staying by your side even after you've completed our programme because your recovery is our top priority.
Why is Alcohol Rehab Important?
Alcohol rehab is a vital step on your journey to sobriety. It provides a safe and supportive environment where you can work on your own healing and build the skills needed to maintain that progress outside of rehab.
Alcohol rehab aims to provide you with the time, space, and tools you need to improve your physical and mental well-being. One of the best things about inpatient alcohol rehab at Oasis Bradford is that it allows you to focus on your recovery without the distractions and triggers of everyday life. At Oasis Bradford, you'll be surrounded by peers and professionals who are all committed to helping you achieve and maintain your sobriety.
Myths about Alcohol Rehab
Needing alcohol rehab is "embarrassing"…
Many people assume that those who attend rehab are struggling and unstable, but this is a broad generalisation often perpetuated by the media. In fact, people from all walks of life benefit from alcohol addiction treatment, and it is, in fact, a testament to their character that they are willing to put in the work to improve their life. Alcohol rehab is a positive step towards a healthier future; how can that be deemed embarrassing?
I can stop drinking whenever I want…
Whilst it may be possible to overcome the need for alcohol without professional help initially, the likelihood of sustaining a long-term recovery is unlikely. Having to rely on alcohol for solace or escape can be incredibly lonely, and the chance of relapsing increases when you don't have support. Alcohol may seem difficult to overcome, but being surrounded by people who are going through the same process as you and individuals who have overcome it can significantly increase your chances for long-term recovery.
Alcohol Rehab is not easily accessible…
It is often, unfortunately, assumed that alcohol rehab is only meant for people who have an excess amount of money and that rehab centres are limited; this is a misconception. Here at UKAT, we offer a range of treatment programmes that cater to each person's unique needs. Anyone who truly wants the service can benefit from alcohol addiction treatment.
Residential Alcohol Rehab with Oasis Bradford
At Oasis Bradford, our inpatient alcohol rehab programmes are designed to take you away from the stresses and distractions of everyday life in a safe and supportive environment, allowing you to fully immerse yourself in treatment and focus on your recovery. With our help, you can learn and strengthen your skills so that you're better equipped to face the challenges of everyday life, even once you leave our alcohol rehab centre.
Start Your Journey Today
We are here to help you on your journey towards sobriety and are fully committed to helping you overcome any obstacles you may face along the way.
If you have any questions or concerns about our alcohol rehab programme, or if you simply want to talk to someone who understands what you are going through, don't hesitate to contact us today.
Frequently asked questions
Is Alcohol Rehab at Oasis Bradford Expensive?
The cost of treatment can vary depending on the level of care you require and the length of your stay. However, it is important to remember that investing in your sobriety can be life-changing and ultimately save you money in the long run by avoiding future medical costs.
At our Oasis Bradford, we are committed to providing high-quality care at a competitive price. If you have any questions or are worried about the cost of treatment, please don't hesitate to give us a call. We are always happy to work with you to find a solution that best works for your budget.